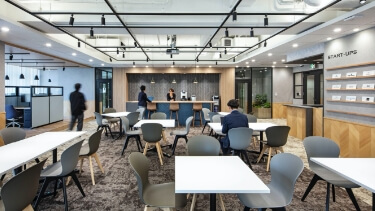 Defining the New Standard for Work Arrangements
In third places ("third place" is a term coined by Ray Oldenburg), more than one company or individual share the space to work. With the increasing use by remote workers and with the increasing number of startups, this business has been enjoying the strongest growth among our core businesses. By designing spaces that increase the motivation of the users, developing facilities that can accommodate diverse work arrangements, and offering services comprehensively from the beginning through to leasing, we clearly shape a vision in which new types of workspaces gain popularity in the world going forward.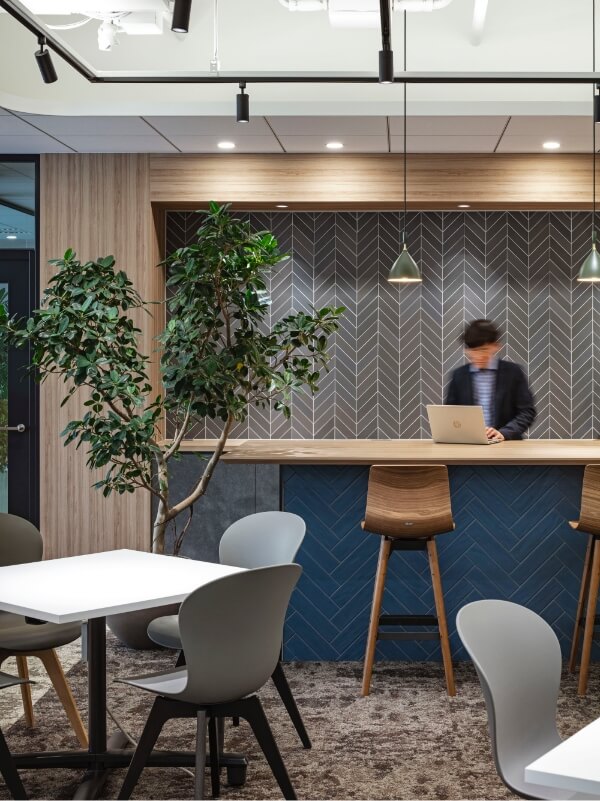 WORK PLACE PEOPLE
Value Delivered through Our Third Place Development Business
Creation of a new standard suitable for each place

The term "third place" refers to a variety of things—coworking spaces which value interaction among users, shared office spaces which ensure a sufficient number of separate rooms for inviting startups as tenants, and rental office spaces with meeting rooms of different sizes, for example. Having a department specialized in leasing, we identify the needs of each client accurately and formulate an optimal plan for the place.

More options for each person's work arrangements

For people who are usually working at their central office or from home, third places give them new ways of working. As a special place available anytime and as a place for new types of communication that arise particularly among the users who share the same space, third places bring benefits to you beyond work.
Description of Services of Our Third Place Development Business
Clarification of requirements

Check the issues and outcome by considering project requirements and environmental conditions both quantitatively and qualitatively.

Selection of locations and properties

Pick out locations and properties which meet the requirements and enable the client to achieve the project goals.

Concept design

Design the project concept by organizing and analyzing information, closely communicating with the client.

Basic plan

Incorporate the concept into a concrete plan. Formulate the basic attitude toward the work environment development.

Implementation design

Based on the basic plan, determine detailed specifications toward implementing construction work. Prepare drawings and relevant material.

Cost adjustment

Adjust costs through both value engineering and cost reduction, and set the final budget.

Development preparation

Work on the preparations for construction work and procurement. Submit statutory applications to relevant government offices as well as notifications to the facility where the construction work will be carried out.

Work Environment development

Through a close cooperation among relevant people and organizations, carry out the planned construction work and equipment installation as well as placement of necessary office supplies without delay.

Management support

Promote the use of the property in line with its intended use and provide support for creation of opportunities by preparing creatives necessary for communication both within and outside the company.

Leasing

Help our clients find tenants in order to improve the value of the third place and to increase profitability.
Inquiries Regarding Third Place Development
From coworking spaces to shared office spaces to rental office spaces—we are committed to providing needs-oriented third place development services in one stop, including leasing after completion. For inquiries, don't hesitate to contact us.
CONTACT